Funding preschool construction
Heineken Vietnam Brewery Limited Company (Heineken Vietnam Brewery) cares deeply about education. Since the early days of its establishment, Heineken Vietnam Brewery has been involved in the local community and helped fund the construction of Hoa Mi 1 Preschool, one of the most spacious and modern preschools at that time in Tan Thoi Hiep Commune, Hoc Mon District (now Thoi An Ward, District 12).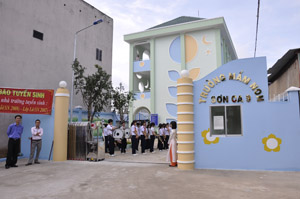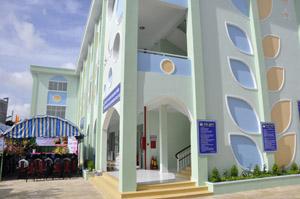 Son Ca 9 Preschool, which has just been constructed
In September 2012, Heineken Vietnam Brewery invested in the construction of another well-furnished school with eight classrooms, two functional rooms, a playground, a kitchen and toilets on an area of 1,000 square meters in Thoi An Ward with total funding of VND11 billion.
The program reduced the shortage of venues for preschool education in the area and brings education opportunities to nearly 300 children each year. At the inauguration ceremony, the leaders of HCMC Department of Education and Training and the leaders of the District 12 People's Committee expressed their appreciation of Heineken Vietnam Brewery sponsorship and other community activities in recent years and told those gathered how much Heineken Vietnam Brewery's contributions have been appreciated by the local people and the education sector.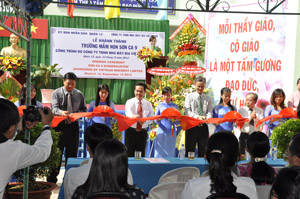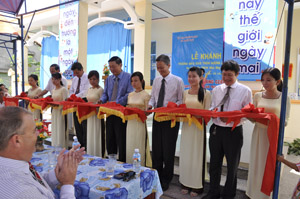 At the beginning of the 2012-2013 academic year, in Village 8B, Que Phu commune, Que Son, Quang Nam Province a state-of-the-art kindergarten with two classrooms, a functional room, a playground and restrooms was inaugurated, creating schooling opportunities for 100 preschoolers each year. The project cost of VND1 billion was realized thanks to Heineken Vietnam Brewery sponsorship.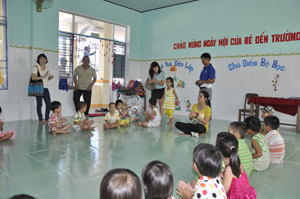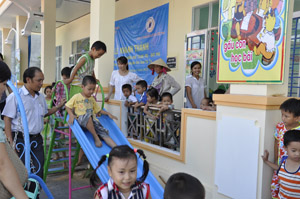 The facility was hugely welcomed and highly appreciated by the local authority and local people. They are so happy that their dilapidated old school has been replaced with a brand-new and well-equipped construction, and children now also don't have to go to class in a nearby cooperative house anymore.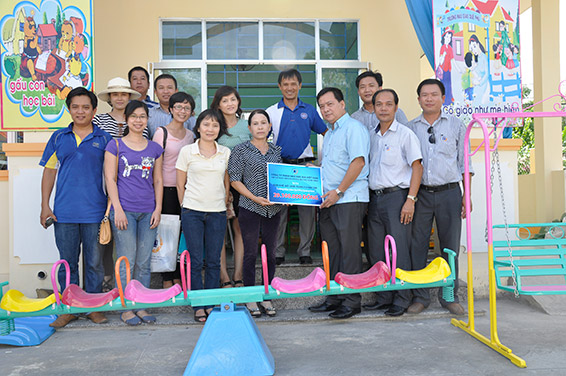 At the inauguration ceremony, the company announced additional funds for a drinking water treatment system costing nearly VND32 million so that local children can enjoy clean and hygienic drinking water while at school.
Acknowledging some difficulties in the school's facilities, all staff members of the Heineken Vietnam Brewery family in Da Nang, Quang Nam and HCMC voluntarily collected money and provided the school with essential items such as school supplies, furniture and toys and two  beautiful trees which create a lovely space and shade for the school yard. The total funds contributed by Heineken Vietnam Brewery staff members amounted to VND40 million.