HEINEKEN – A brief introduction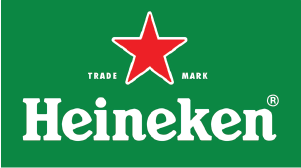 The history of Heineken began in 1873, originated from a family business in Amsterdam, Netherlands. Today, owning over 130 breweries in more than 70 countries, Heineken is proud to be one of the leading brewers in the world, and the world's No.1 premium beer brand in Vietnam. Heineken always take the lead in creating one-of-a-kind experiences, opening up unique opportunities and capturing impressive moments that consumers have ever lived for . Heineken continually makes updates and improvements to bring customers the best values, carving the brand even more deeply into the mind of consumers.
Heineken always strives to bring Vietnamese customers to unique and only Heineken experiences through brand's connecting activities and events with customers: prestigious and DJ music events, world-class sport activities with spectacular line-ups of top international star, impressive "blockbuster" Hollywood movies,   exceptional and colorful festive celebrations to welcome the New Year… All of those have contributed to the "Number one" position of Heineken brand in Vietnamese customers' mind.
As it was once said by Alfred Heineken, "Heineken is not all about beer; it is more about the world of passion and enjoyment.", the premium world-class beer brand Heineken will constantly makes our best efforts to open up a world of everlasting passion along with perfect experience for all beer lovers.