Brewery Tour
Heineken Vietnam Brewery Limited Company (Heineken Vietnam Brewery) is proud to be one of the most modern breweries in Southeast Asia, applying international quality control standards and advanced equipment and technology. Currently, Heineken Vietnam Brewery opens brewery tours for visitors as follows:
- Enterprises
- Social organizations
- International trade delegations
- Local, international universities
- Local authorities and central governments
- Business partners such as distributors, agents, outlet owners, restaurants
- Bartenders in bars, pubs, high-end restaurants and hotels.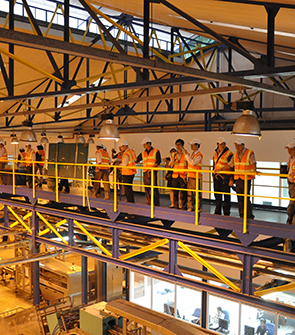 The tour is to enable customers and partners to experience the leading brewery with world-class beer brands such as Heineken and Tiger.  The quality of Heineken and Tiger products brewed at Heineken Vietnam Brewery is consistent with that of Heineken Brewery from The Netherlands and other Heineken breweries worldwide.
For students, the tour is a practical lesson and an opportunity to learn  from Heineken Vietnam Brewery managers about product quality control, food technology and waste water treatment process which they only learn in theory at school.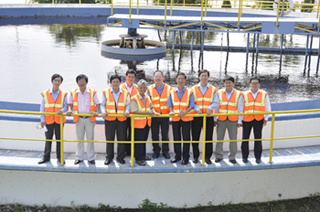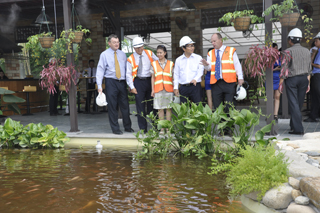 REGULATIONS

Currently, Heineken Vietnam Brewery only organizes tours for groups of 15 to 40 people confirmed by their organizations or group heads.
Each group will assign its representatives to contact the brewery for tour registration and arrangement. Heineken Vietnam Brewery's representative will confirm the booking before the tour takes place. Heineken Vietnam Brewery receives visitors at its brewery entrance in District 12. 
Brewery tours are open as follows:
Working days: from Monday to Friday
* Morning: 8:30 - 11:30
* Afternoon: 14:30 - 16:30
For further information, please contact:
Ms. Nguyen Thi Thuy Dung – PR Section.
Telephone: 3 8-222-755. Ext: 151
Email: nguyenthithuy.dung@vbl.com.vn

Please download a brewery tour registration form here